Rebus Puzzles with Answers, Rebus is a kind of Puzzles which can include the combinations of different forms like letter, symbols, illustration or picture. Here in this article, there are more than 100 Rebus puzzles are given which are design to improve you mental, logical thinking and improve your IQ.
Down below is the collection of Rebus tricky Puzzles which you can solve and each Puzzle are include with answers and explanations. This article will give you the Rebus puzzle solver ideas.
List of Rebus Puzzles with Answers:
Rebus: Back 1 1 rebus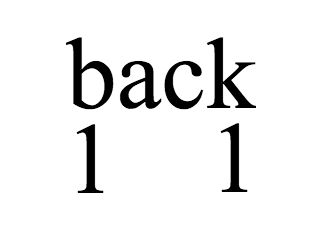 Answer: Back on one's feet.
Rebus: Knee light light
What does it means?

Answer: Neon Lights
Glass Rebus

Question: Which Glass has More Water?

Answer: Glass B
Rebus:
BIG BIG
IGNORE IGNORE

Answer: Too big to ignore
Rebus:
TOGETUCH

Answer: Get in touch
Rebus:
VIEW VIEW VIEW VIEW

Answer: Review
Rebus:
Handed

Answer: Red Handed
Rebus:
🐈➖T➕R❓

Answer: Car

Explanation: CAT – T + R = CAR
Rebus:
ESIW KCOLC

Answer: Anti clock wise
Rebus:
CHIMADENA

Answer: Made in China
Rebus: HOUSE

Answer: Green House
Rebus:
VICE+VICE

Answer: Advice
Rebus:
S
T
A
R

Answer: Falling star
Rebus:
C   HIJKLMNO

Answer: Sea water
Rebus:
GESTEAMNE

Answer: Steam Engine (Steam in Gene)
Rebus:
✋⚽

Answer: Handball
Rebus:
A
S
L
E
E
P

Answer: Falling asleep
Rebus:
EVELORAT

Answer: Elevator out of order
Rebus:
MARY + MARY + MARY

Answer: Summary
Rebus: 🔑

Answer: Keyboard
Rebus: ❌↪

Answer: No U-Turn
D <—
E
S
K

Answer: Desktop
JANOB

Answer: An inside job
SOLUTION SOLUTION
SOLUTION SOLUTION

Answer: Resolution
U R YY 4 me

Answer: You are too wise for me.
S      T
I       U
T      H
S

Answer: Sit down and shut up.